PFC James J. Pacey (KIA)
F Company, 517th Parachute Regimental Combat Team
Private, U.S. Army
Service # 35218224
517th Parachute Infantry Regimental Combat Team
Entered the Service from: Ohio
Died: 12-Sep-44
Buried at: Plot D Row 1 Grave 16
Rhone American Cemetery
Draguignan, France
Awards: Purple Heart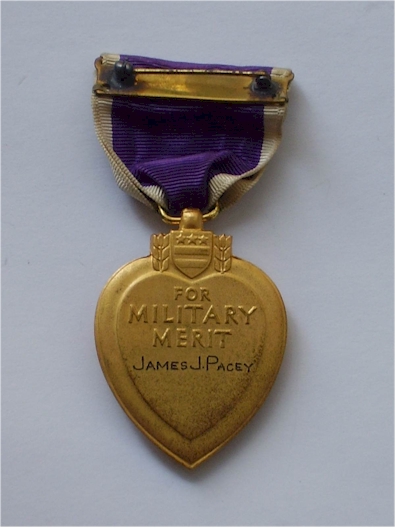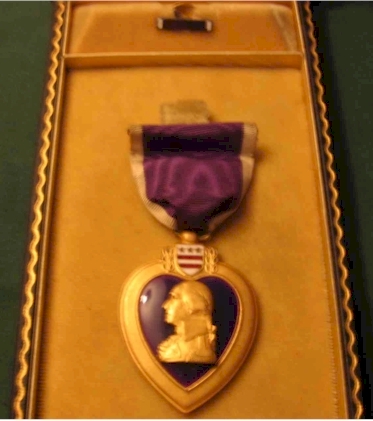 From: http://www.usmilitariaforum.com/forums/index.php?/topic/106295-jj-pacey-517th-parachute-infantry-regimental-combat-team-kia

Posted 06 April 2011 - 11:40 AM

Hello,

IŽve bought medal this week and I still don't have it at home so I can show you only photo from seller.
I found out (by name) that it was member 517th Parachute Infantry Regimental Combat Team, company F, and he died 12-Sep-44 so it should be during operation Dragoon.

I tried to find something about him on net but I've found only this records in Nara and Abmc.
I don't have many experiences and I don't know where to find it so IŽd like to ask you (somebody) who is interested in 517PIR if he could gave me any information about Pacey.

In records was that he was only 19 years old. I've also searched on 517PIR pages but I've found only that he is KIA 12th September 1944, nothing else.
So IŽd like to ask you if you know where to find anything about J. J. Pacey just let me know, please.

Pacey was one from 17 KIA of company F who died during WW2 and one of 252 KIA - 517 PIR. So I hope that somewhere shout be any kind of record or information about him.

Thank you

Lubos
---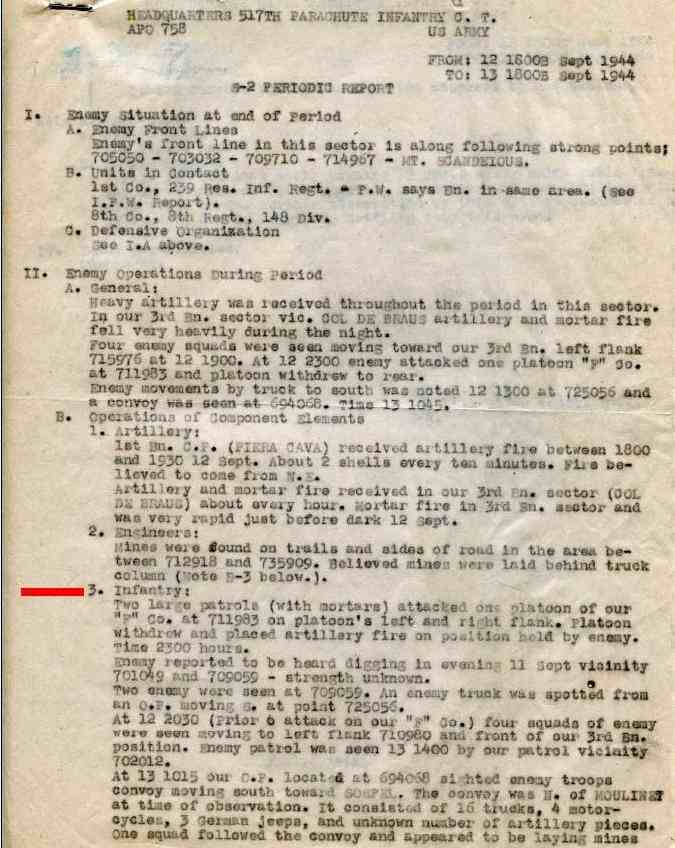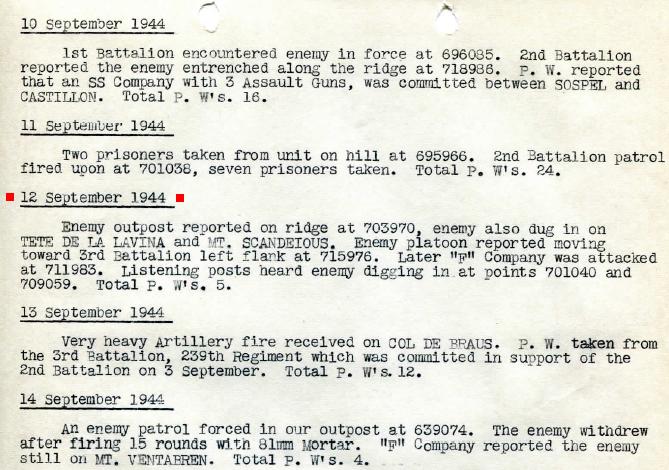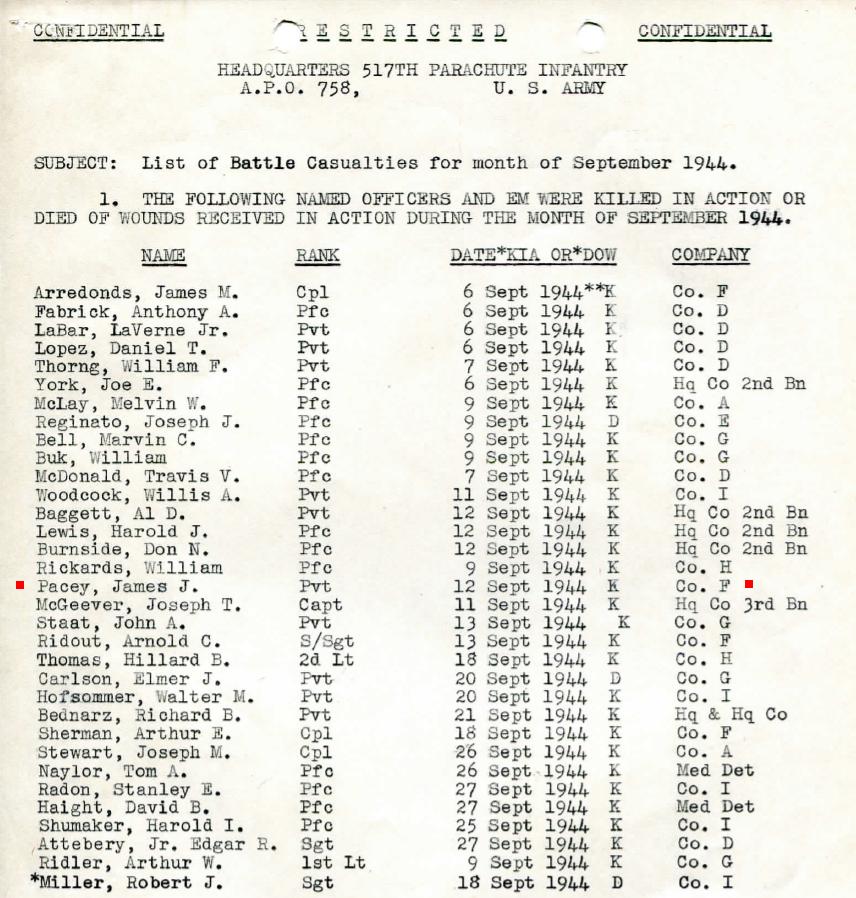 ---
Reference MailCall # 903 and Howard Hensleigh"s response to Fred Bayer about the coastal guns.

Yes, in that portion of Southern France, above Sospel, we did receive naval support. We received little on the way from the valleys and hills from LeMuy to Levens and Luceram. In the area before (and above Sospel) we were close enough to the coast to receive that support. That was the area around Col de Braus, which was about 10-20m from the coast (an effective range for the naval guns). On a number of occasions, on the ridge above Col de Braus, and later on hill 1098, we heard the shells passing overhead, and on several occasions I actually saw the shells as they passed over. They sounded like bath tubs passing over with both faucets on and the drain pulled. The shells were not directed at the enemy immediately to our front, but to the several forts on the hills before us, and above Sospel. It was most fortunate that at least on that occasion there were no short rounds as they passed nearly overhead.

However, on the receiving end the heavy artillery and mortors of the forts took a toll on our company on 1098. I had heard that we received no casualties on 1098-wrong. Pvt's J.J. Pacey, Sherman, Shanefelt and Thomas were all KIA's on and the vicinity of 1098.

We have visited the forts several times in recent years. On the sides of the forts we saw the efforts of the naval fire and the P-51's to damage the forts. I saw no damage and bombs and naval fire likely only woke our enemy up from a nap. Craters exist today on the side of the forts and it appeared that there was no penetration. Those forts were well built. It was the wrong generation of weapons that were deployed.

That must have been pretty good duty for those krauts. It was most interesting to go the many stories down into the system to see how well they were constructed.
Gene Frice
August 2013