Pictures from Bergeval, 1999
Forwarded Message:
Subj: Great to hear from a veteran of the Battle of the Bulge!
Date: 3/27/2002 1:59:43 PM Eastern Standard Time
From: eddy.lamberty@ village.uunet.be
To: Ben517@ aol.com
Sent from the Internet (Details)
Dear Sir,
Thank you for your interest to our website. Indeed, I'm the "webmaster" because my two other friends don't speak or write English very well. I despite know that my English is not perfect but I really do my best. I hope to develop this site little by little but it need time and I'm working, so I'm quite busy.
I'm 30 years old and I try to meet the veterans who come in my area. It's such a great privilege to me to spent time and to thank our liberators. I was not born but my grandfather often told me what he did while he was in the Belgian underground and he often told me that without the American soldiers we would have been German. My grandfather passed away in July 1993, but I'll never forget his words. It's a honor for me to have contact with our liberators and I'll perpetuate as long as I'll live the memory of the sacrifices done by you and all American soldiers.
In October 1999, I had the chance to spend time with the veterans of the 517th PRCT. It was a very great trip and I'll never forget the wonderful moments I had with all the veterans and their families. Please find three pics of those great day.
Thank you for writing to me and I hope to hear from you again.
With my warmest regards,
Your new Belgian friend,
Eddy Lamberty
Rue Capitaine Lekeux 2 / 3
6698 Grand-Halleux
Belgium
Website: http://users.swing.be/salmriver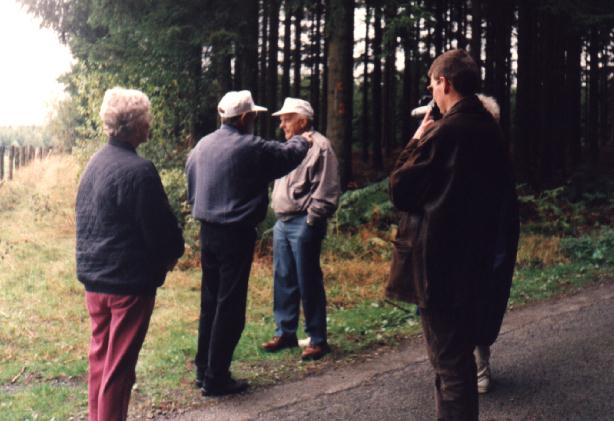 Picture 1: Mr. Eldon "Bill" Bolin and Mr. Guy Welborn and their wives, with my friend Sebastien Andre near Bergeval.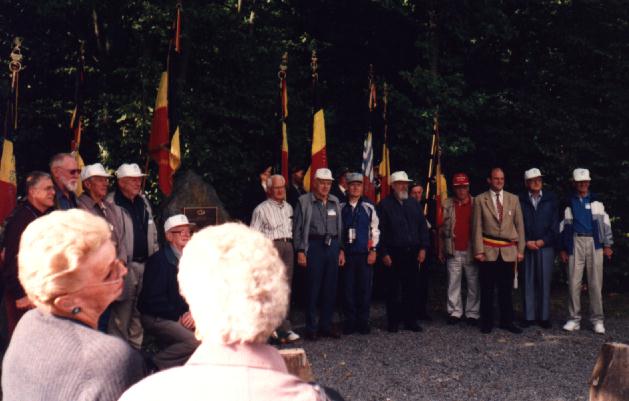 Picture 2: Ceremony at the monument of Hotton.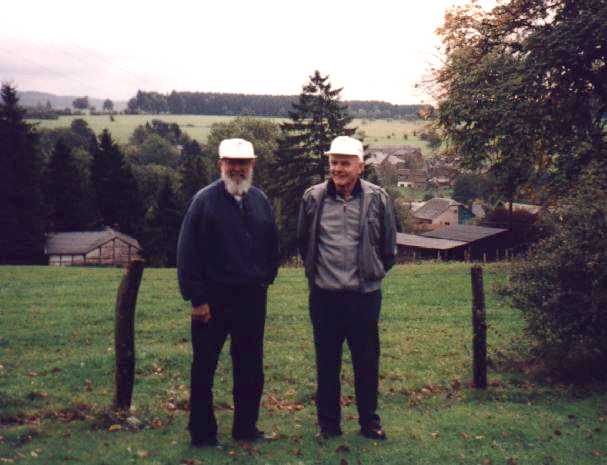 Picture 3: L-R: Mr. Bolin and Mr. Welborn above Bergeval.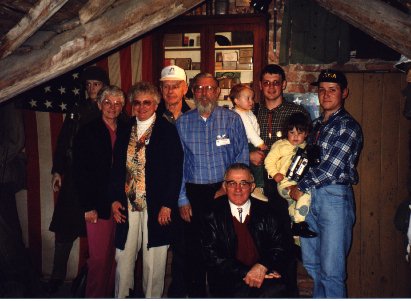 Picture 4: My friend Sebastien Andre and I try to save the items used by the Americans in our area. So we both have a little private museum. This last picture was taken in the private museum of my friend Sebastien, while we were with Mr. Bolin and Mr. Welborn (Company C, 517th PRCT).
L-R: Mrs. Bolin, Mrs. Welborn, Mr. Welborn, Mr. Bolin, my friend Sebastien with his little boy Maxime, Eddy Lamberty and Sebastien's daughter (Caroline), Kneeling: Leon Sepult.