Pvt. Harland L. "Bud" Curtis
1st Battalion, HQ Co.
Here is a picture of my father, H.L. "Bud" Curtis taken on August 14, 1944, just a few hours before he left Cittivechia Italy to make that historic combat jump with the 517th into Southern France. He was a member of HHC, communications section, First Battalion. This picture appears in the book Battling Buzzards.
Thanks for putting it on the web site.
Lory Curtis
[Note: Pvt. Curtis seems to be carrying at least three knives in this photo. - BB]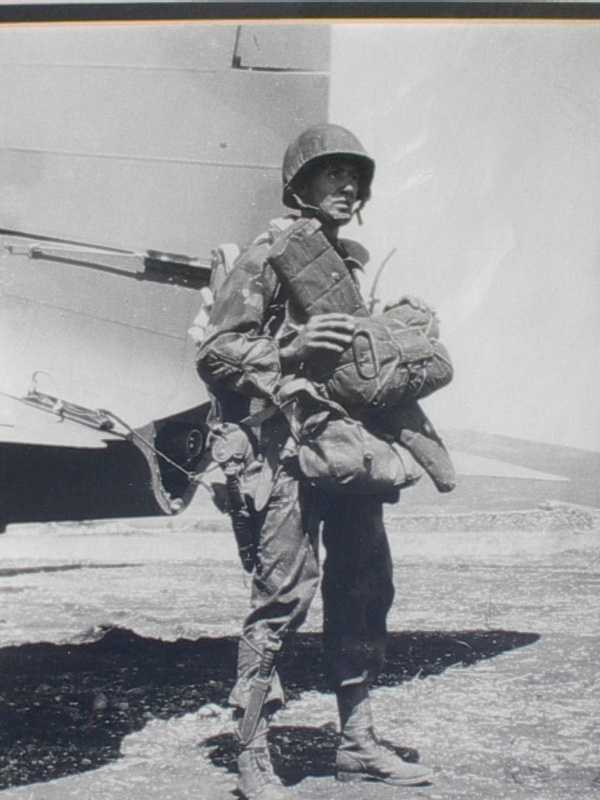 Received October 2002
PS: It wouldn't surprise me if this photo was used as the model for the cartoon in the 1945 PRCT Book. - BB
Compare for yourself: