To The Bulge
Life magazine, 1944
Members of the 460th Field Artillery Battalion, on the way to the bulge:
As it appeared in Life Magazine: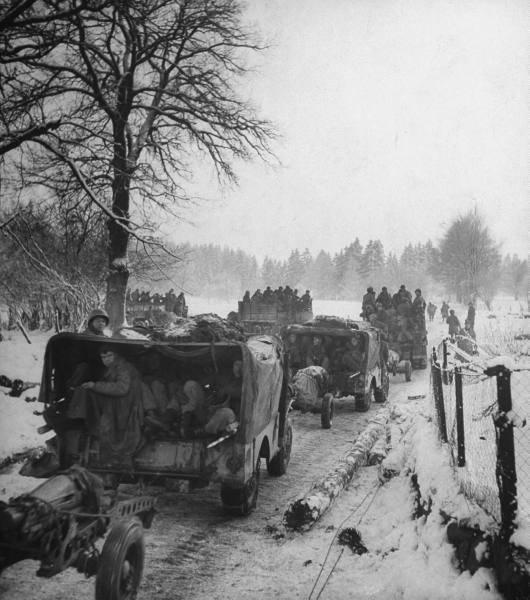 Caption:

Vehicles and infantry of the US 1st Army on the road during winter fighting

in the Ardennes forest conflict known as the Battle of the Bulge.

Location:
Fosse, Belgium ( Fosse-sur-Salm is an area that is now part of Trois-Ponts.)
Date taken:
1945 (actually 1944)
Photographer:
John Florea
see more photo details in this extra large version
---
---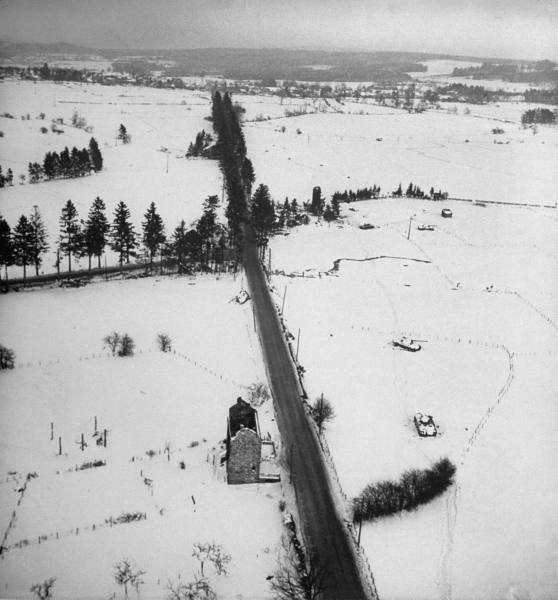 Grandmenil, looking east towards Manhay
---
Other Life magazine Ardennes photos
Can anyone identify these locations?