1st Sergeant Dallas L. Long
G Company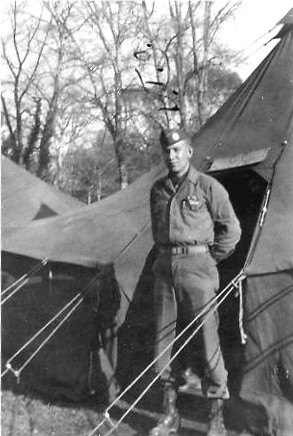 Attached I believe is a photo of First Sergeant Dallas L. Long, 3rd Battalion, Company G.
The photo was one of several 517th photos that I have located in my father's scrapbook.
(Nello R. Arterburn Sgt, 3rd BN, Co G.)
The back of the photo identified the individual as Sgt. Long.
Please post on the web site. Will send more photos as I clean them up.
Thanks,
Michael N. Arterburn
Son of Nello R. Arterburn
Sent in November 2005
by Michael N. Arterburn