Private Elmer J. Anderson
Regimental HQ
The attached photographs, newspaper clippings and letter are part of the keepsake album the family has
relating to Private Elmer J. Anderson a member of the 517th Parachute Regiment and recipient of the Silver
Star and Purple Heart during World War II. My brother Paul suggested that we send them to you for inclusion
on your web site.
Elmer is my uncle, my mother's brother. I was six years old when he died, August, 1944, in Southern
France. We do have copies of letters sent by a friend who was with Elmer when he was killed. We also have
copies of letters sent to his sister, my mother, and his girlfriend, Isabel. They were censored before
arriving at their destination.
Please let me know if you will use any of the memorabilia attached.
John Carrigan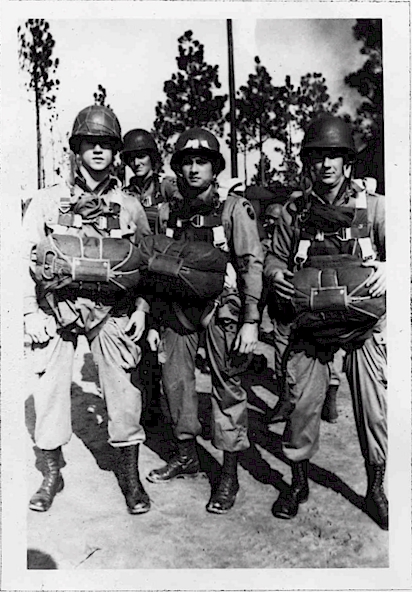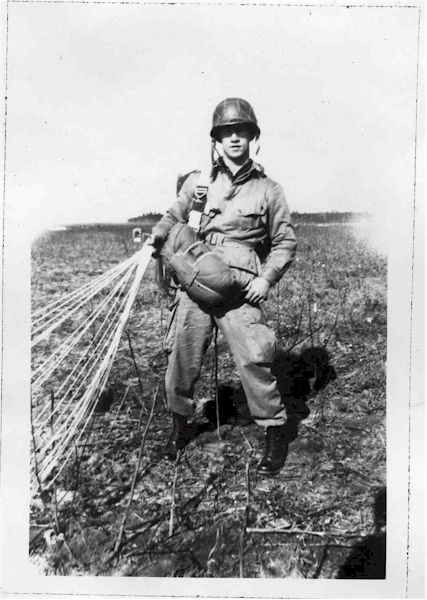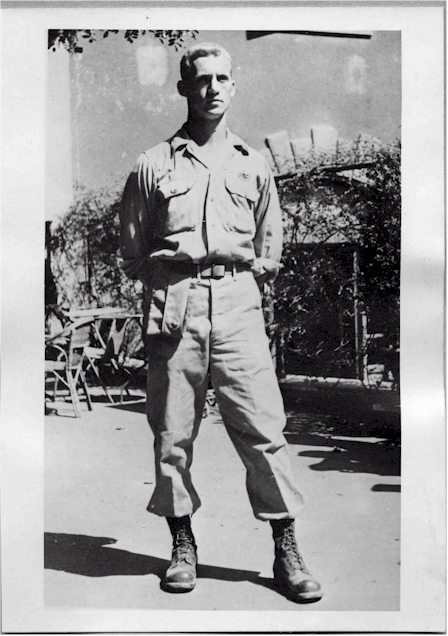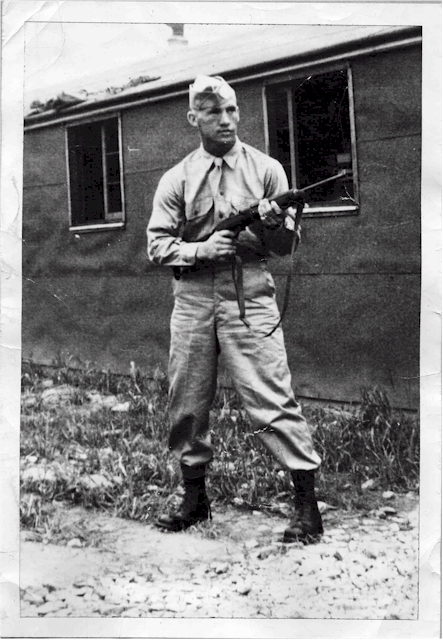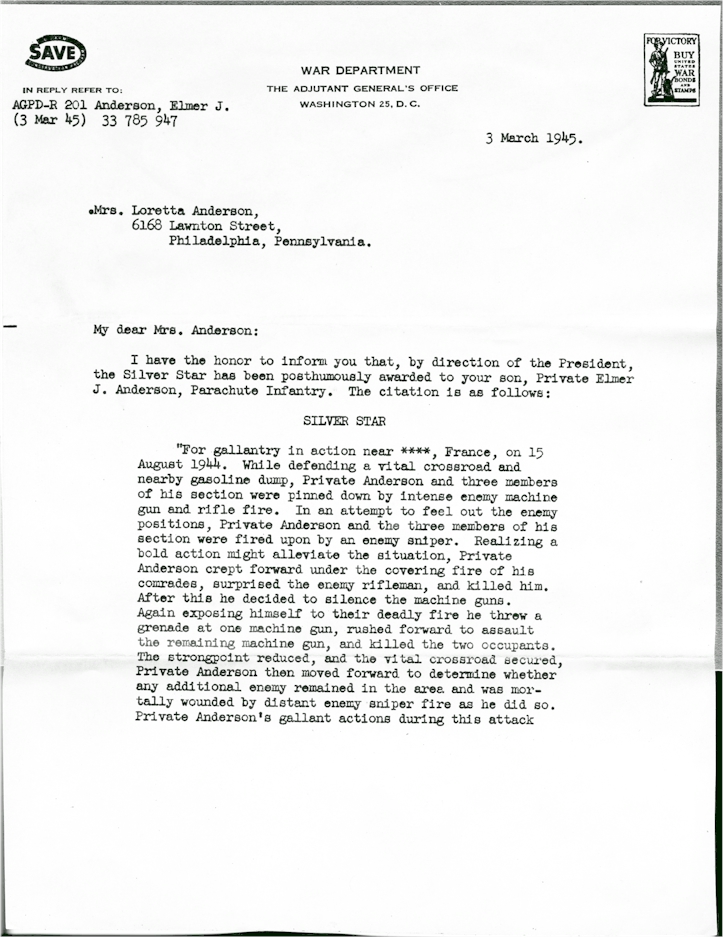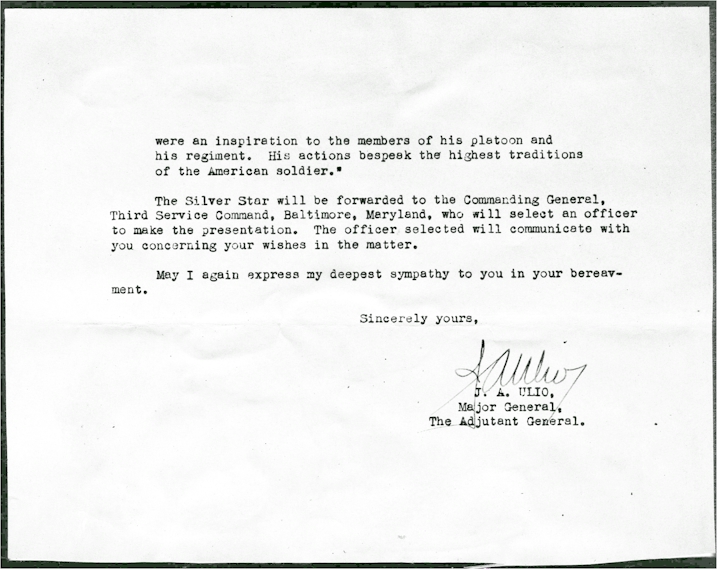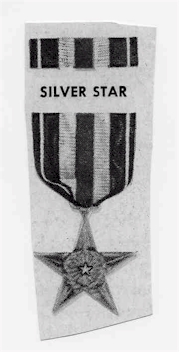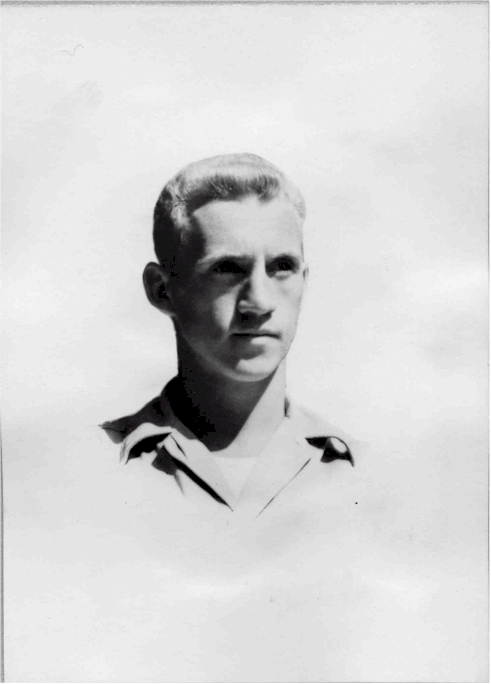 sent in March 2006
by John Carrigan