Capt. George R. Monkhouse
H Company
Dear Ben,
Enclosed are 5 pictures from 1943-1945 that Mr. Doty sent my daughter. This wonderful man had them all these years.
Dad was such a wonderful man whom, I will admit, I never knew his horror of war until after he was gone. You all have helped me and my family understand this man so much better. Thank you all so much for everything you have done for us. He was such a strict man to get to know, but I still loved him very much and now I love him even more. Coming to this site every day brings me closer to my dad. Thanks and God bless you all.
Sincerely,
Carol Monkhouse Nash
His favorite picture of Dad was the one with Dad's front tooth missing and a gun on his hip. Dad was 16 in it.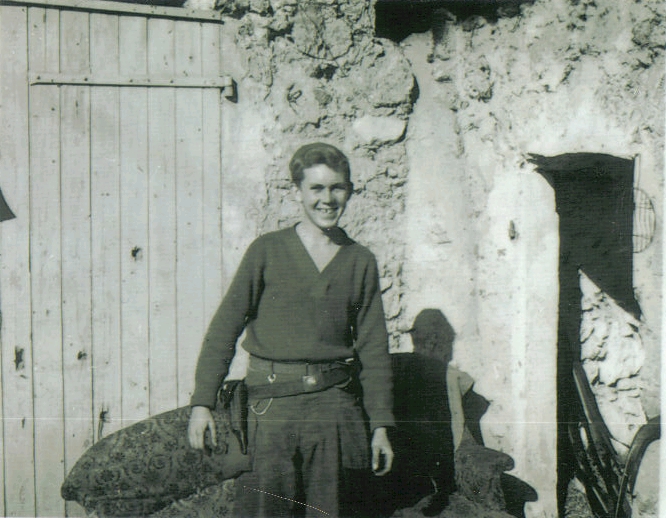 Dad with his arms full with cartons of cigarettes that the men's company smokes.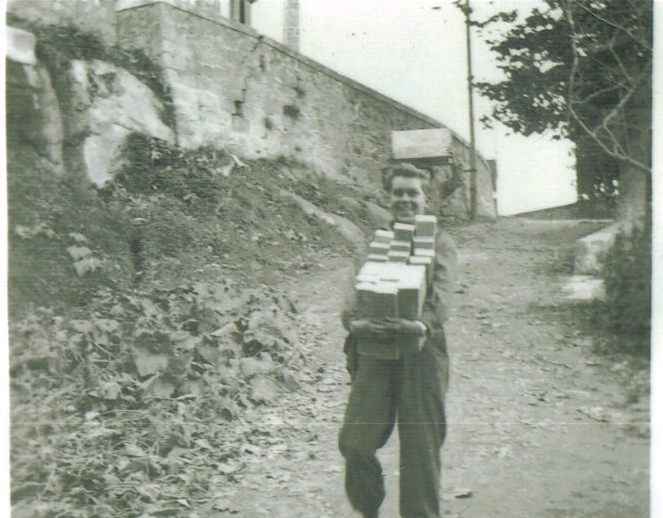 The photo with no shirt on was taken right before they jumped into southern France.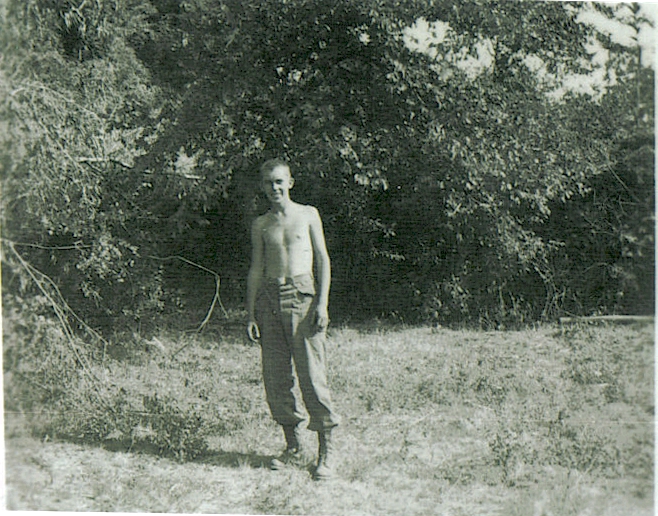 Taken in Col de Braus.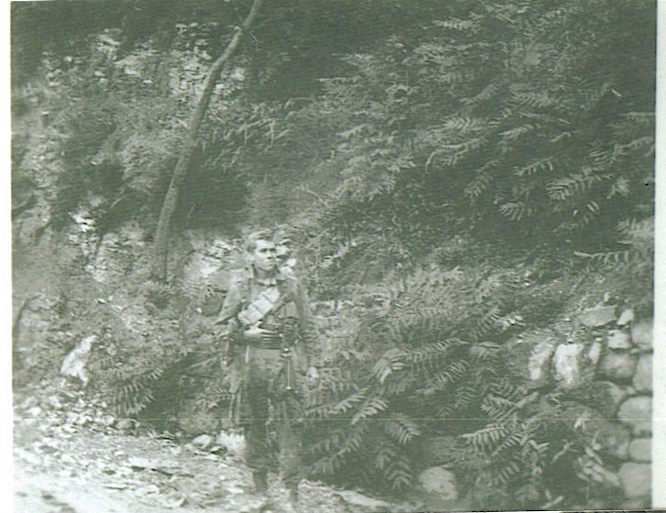 This one, with his month-old baby daughter (me), Dad carried in his wallet. It was taken at Fort Benning in 1947. I never knew it was in his wallet until he died.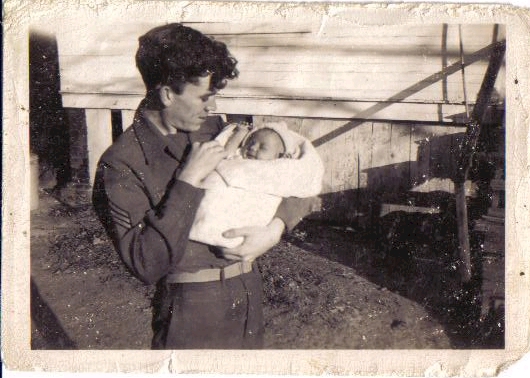 Dad and his ex-girlfriend 3 years before he died..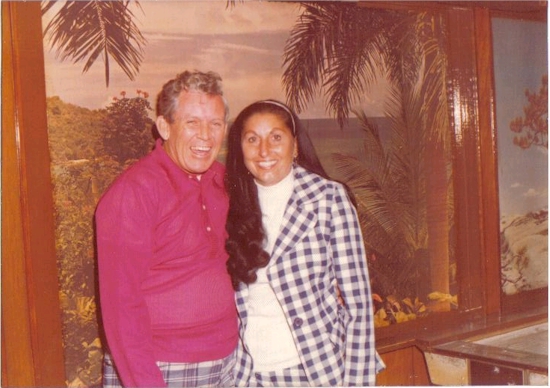 sent in February 2006
by Carol Monkhouse Nash