PFC John B. (Jack) Dickson
517th, 1st Battalion, A Company
I am sending some photos of my Dad John Dickson. He died in 1970, but was a member of the 517th from Nov.1944 until his discharge in 1946. He was wounded on Christmas day 1944, during the battle of Soy-Hotten in Belgium, and spent time in an England convalescing. I am interested in contacting anyone who remembers him and communicating with them.
Thanks. Bob Dickson (RJDCKSON1 @aol.com)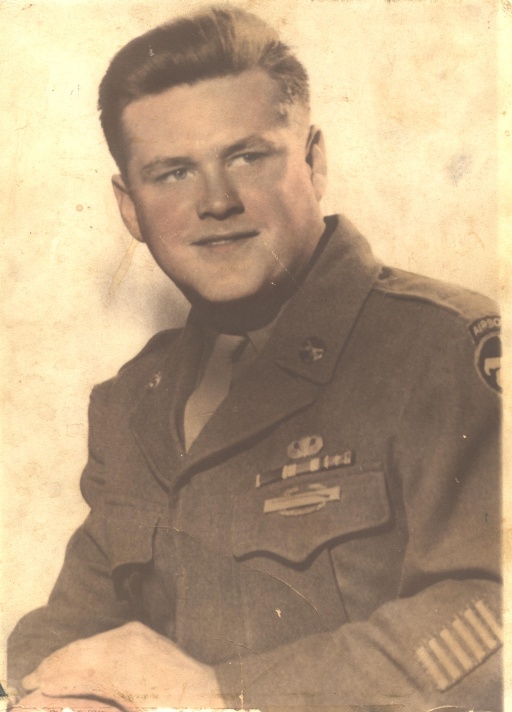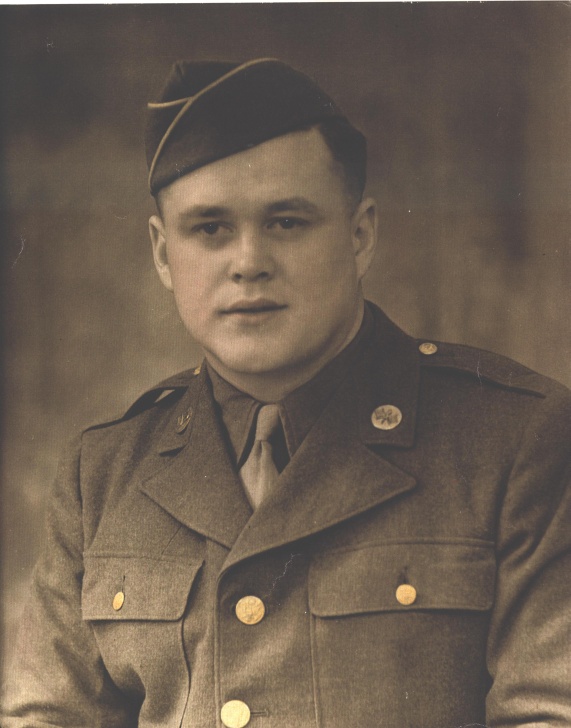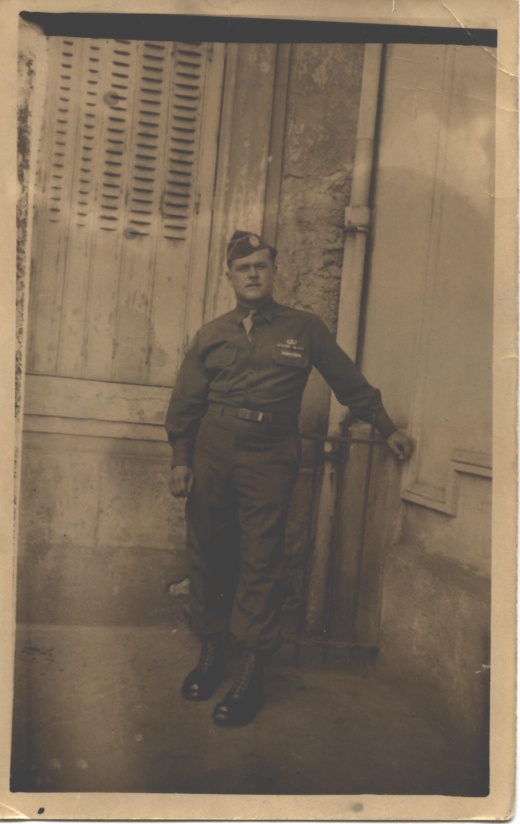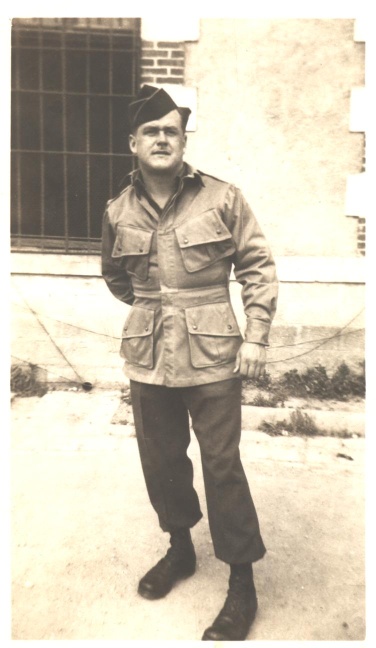 Here is a copy of the Jump School certificate from my father,
John B. Dickson ( A-CO, 1stbtn, 517pir). He graduated
from Jump school in Italy on 14 Oct 1944.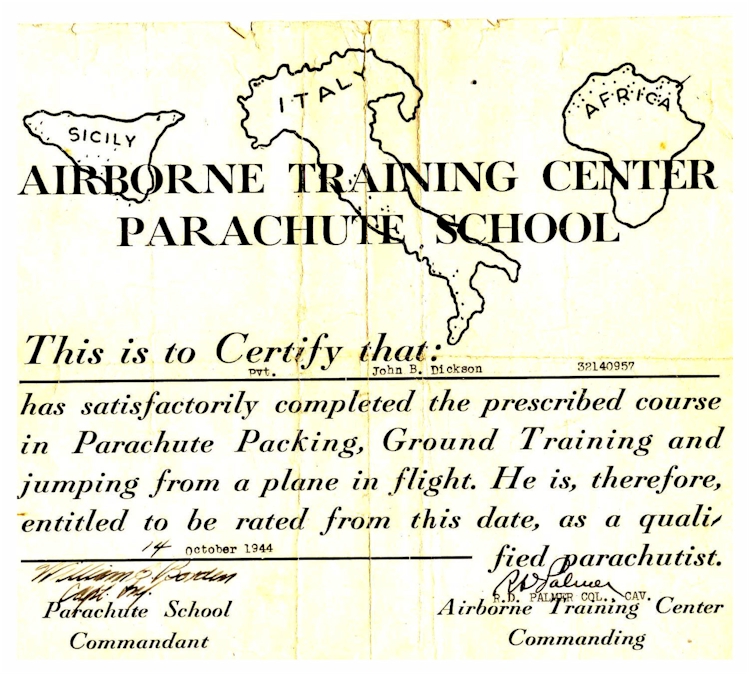 Received May 16, 2005
from Bob Dickson
via Dominic T Biello
http://www.ww2-airborne.us