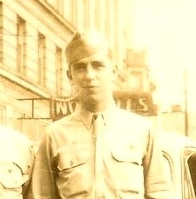 Pvt. Jesse Ellington
A Company
My father was in the 517th Co. A and died at Camp Mackall Oct. 1st, 1943 and I can not find out anything about what happened. Ralph Harmon was at his funeral. I was 3. I heard he was called Pop Ellington because he was 32yrs old. I have check all the published photos and can not find any with him and no mention of is death. I understand he was the 1st trooper to die. I sure hope someone will remember him and contact me.
Thanks.
Jesse Ellington (Jr.)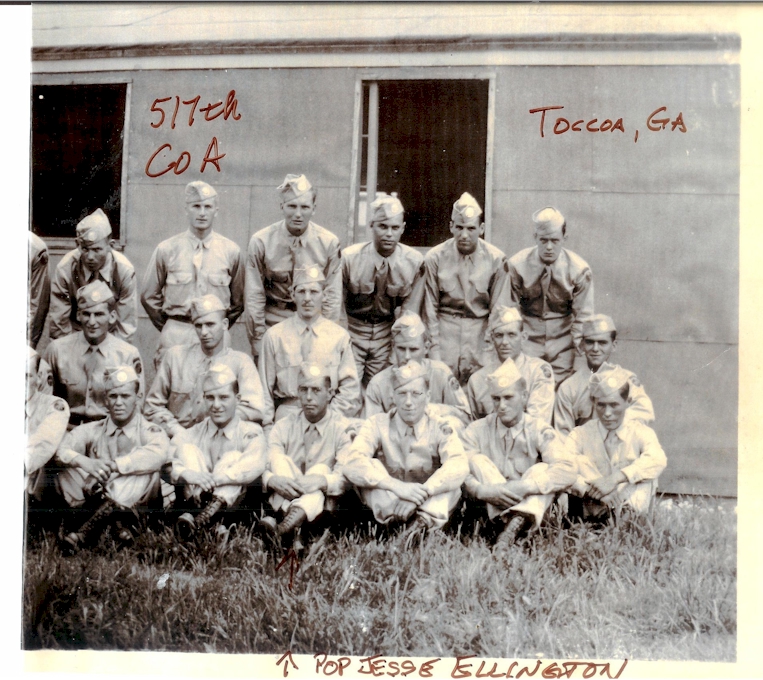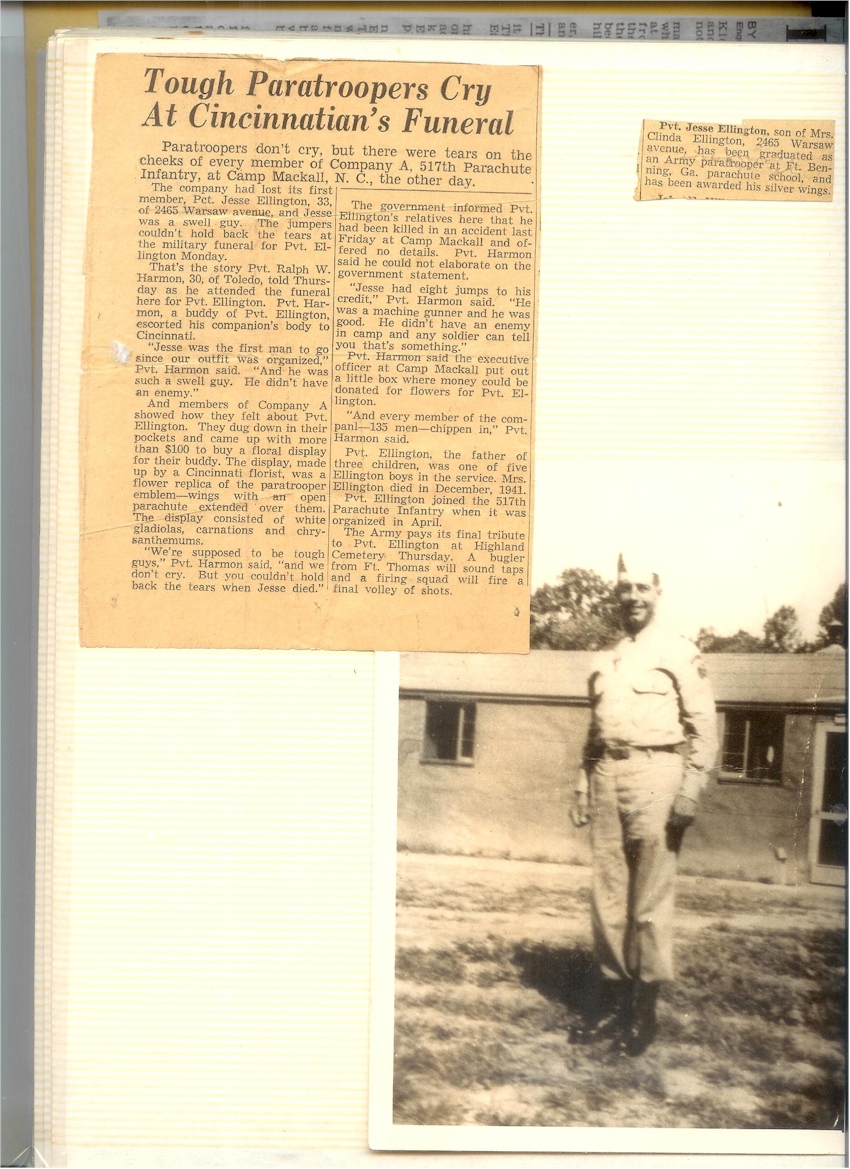 See Thunderbolt Sept 1943, Page Seven for a tribute to Jesse Ellington from Col. Walsh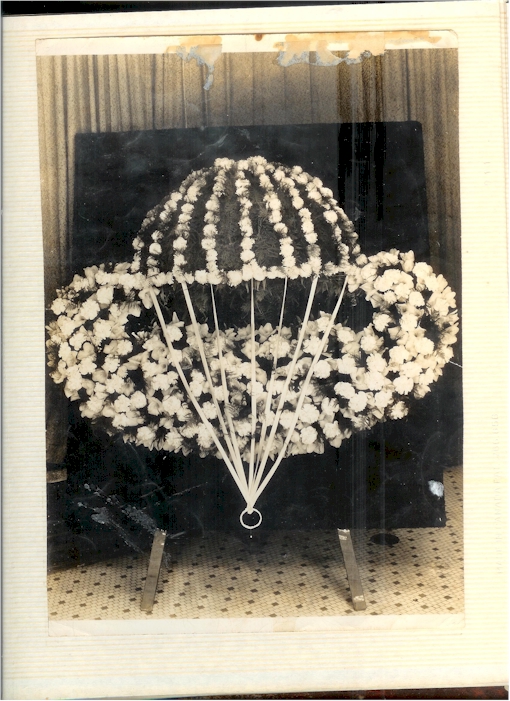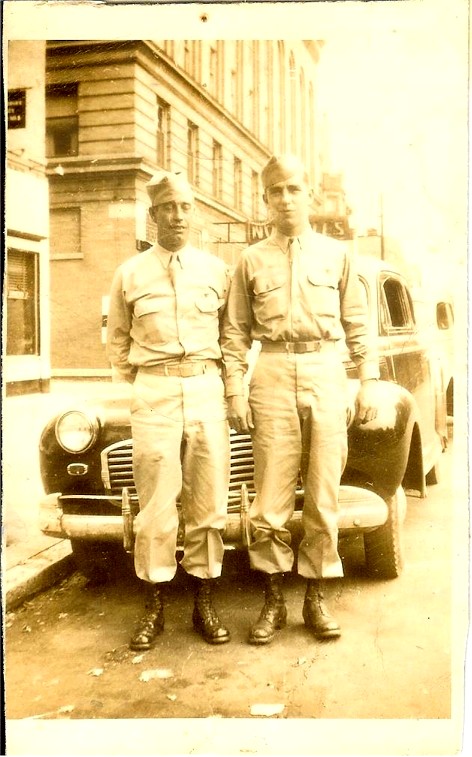 Pvt. Jesse Ellington (left) with Cpl. Virgil Frances Dunlevy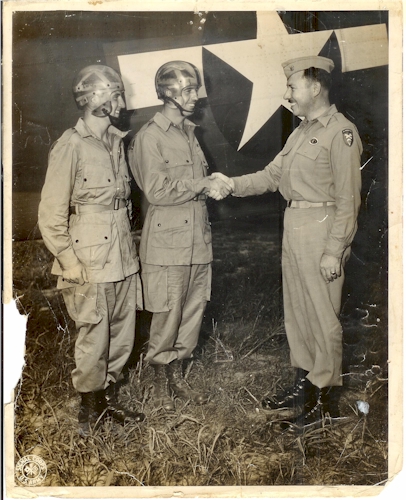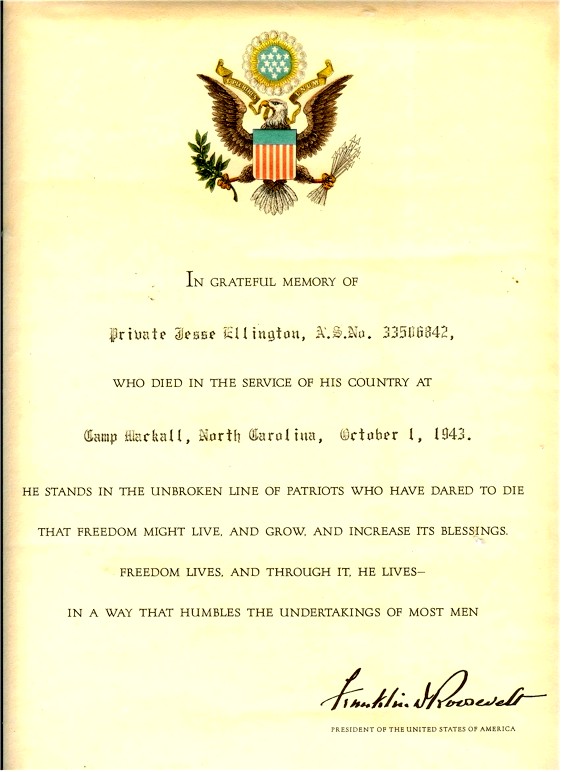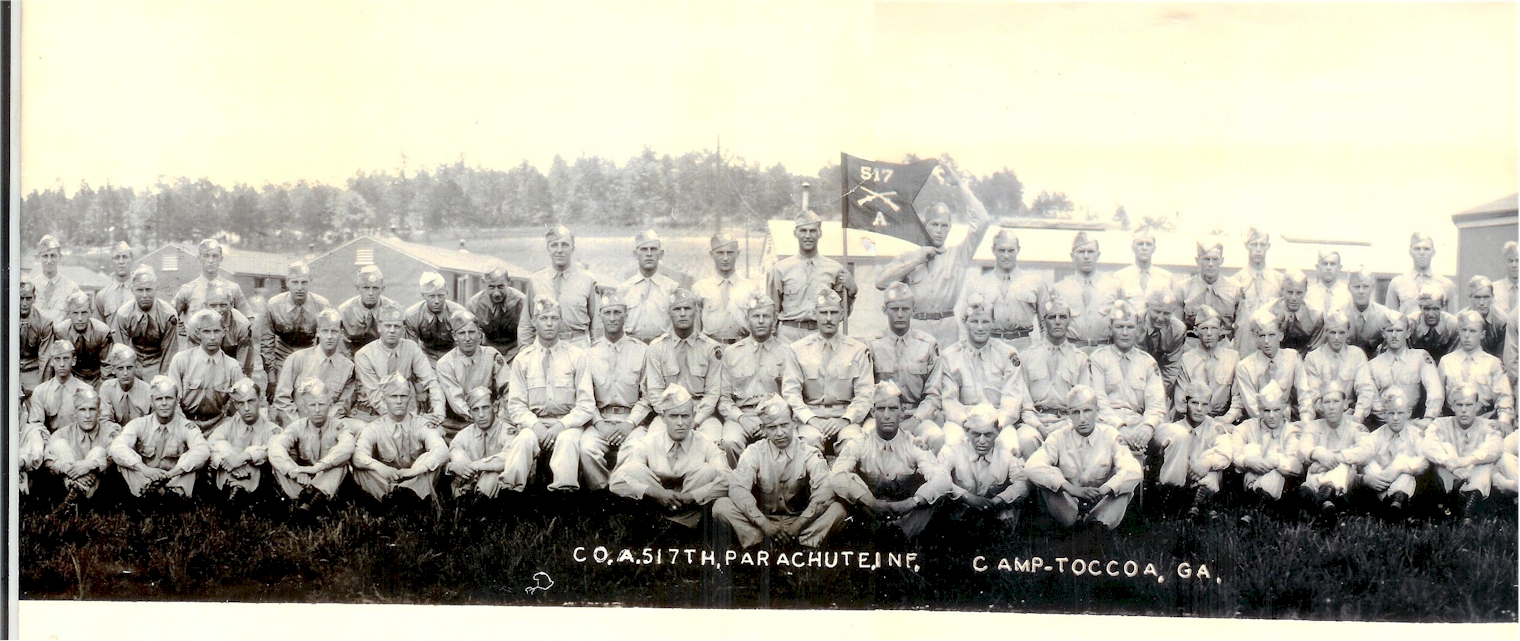 ---
From:

Jesse Ellington [mailto: jellingtons @ yahoo.com]

Sent:

Friday, July 09, 2010 9:58 PM

To:

517th contact

Subject:

Pvt. Jesse Ellington

Ben, I just found an article in a Sept. 43 THUNDERBOLT that Com. Walsh wrote about my Dad. The Man with Half a Heart. He said, "medically, this wasn't readily detectable." What a tribute he gave him.

When I owned the Shoney's Restaurant in Toccoa, the 517th was having a convention there and at the time I didn't know he was in the 517th. Later on I found out from someone that Co. A's group picture was in the Trooper Museum there and he said my Dad was the 4th from the

left. I know there aren't many guys left, but someone in Co. A might still be around, God Bless them All.

Sincerely,

Jesse Ellington
---
Subject: Pvt. Jesse Ellington, "The Man with Half a Heart."
Date: Saturday, July 10, 2010, 3:49 AM
Many of you have heard the story of my Dad, who was in the 517th Paratroopers, and I didn't really know what happened to him while he was in the Service. He died when I was 4 and all I remember is going to the funeral at Highland Cemetery in Ft. Mitchell, Ky. Right across the river from Cincinnati. After many hours of researching I finally found an article in the Official newspaper of the 517th that someone had taken a picture of and sent it to the 517th web site.
The Man with Half a Heart
by Col. Louis A. Walsh. Jr. 517th Commander 1943
Not many of us got to know Pvt. Jesse Ellington intimately.
We know he joined us at Toccoa and that he was ever robust, cheerful and uncomplaining. We know he made every march and run, that he never fell out or legged off. We know he qualified with all the weapons. We know he took Jump School in his stride and we know too, the place he held in the hearts of the men in his company. We know he was a little older than most and that he had a little daughter and two sons. What we didn't know that physically, he had but half a heart. Medically, this wasn't readily detectable. But Ellington knew. Why else the pain with each running
step? Why the shortness of breath? Yes, Ellington knew. He knew that and more. He knew why we were in this War and what we were fighting for. The only thing he didn't know was how to quit!
Let's do justice to this man who won't get a chance to fight with us on the battlefield. His fight is already won. He had given all that anyone can give. Let him live forever an be an inspiration to us.
The Regiment is assembled now--complete--a Parachute Regiment. You have won the right to wear your wings. Do it proudly and let each of you be the sort of man you'd want the man next to you to be. When the going is rough, as it is bound to be, and you think it is not worth it all, remember Ellington, the Man with Half a Heart, but a fighting one!
Faithfully, Col. L.A Walsh
This is the Final Piece to my Dad's Puzzle and I wanted to share it with my friends.
His records where some that were in the fire in St. Louis so I've been lucky that I came upon that issue of the THUNDERBOLT.
Sincerely,
Jess
See
Thunderbolt Sept 1943, Page Seven for a tribute to Jesse Ellington from Col. Walsh
Received from Jesse Ellington
July, 2010