Camp Toccoa 2003
Hi Ben:
I wanted to send you some pictures that I took when Darrell Egner and I took a visit to Camp Toccoa last week. Darrell had not been there since he came in on the train 60 years ago. We spoke to the man at the Stephenís Historical Society (Lamar Davis) and they are going to be redoing the Railroad Depot as it was 60 years ago when all of you came there. I will also be snail mailing you some pictures that you might want to put on the web-site that I had made larger that Darrell gave me during WWII.
It was a fun trip for me and especially going with Darrell since he was there for training. The first time I went to Toccoa was with my husband and we didnít have a clue as to what we were seeing. Darrell was able to give me information about Toccoa that I did not know.
I also included a picture of Darrell, Rick (my husband) and me. I was hoping Floyd Polkís wife might look at this so that she will now believe I really do have a husband (itís just a little joke-)
It is so nice that the 517th family is growing and is including the relatives of the original members. I have really meet some great people in the last two years while researching my Dadís WWII days. When I started this project I did not realize what a unique group the 517th PRCT is.
Thanks,
Chris Lindner
Nate Rubensteinís Daughter
HQ Co. 2nd BN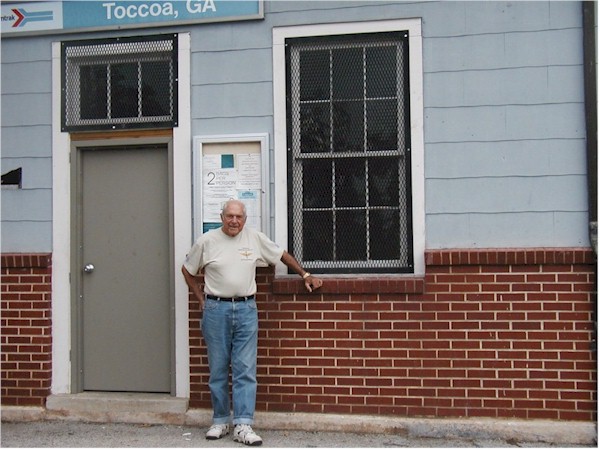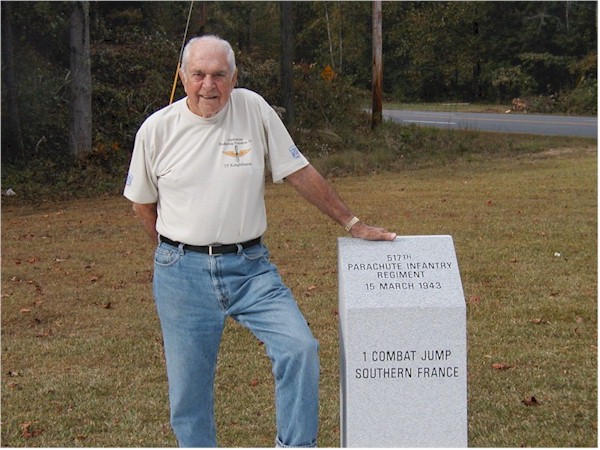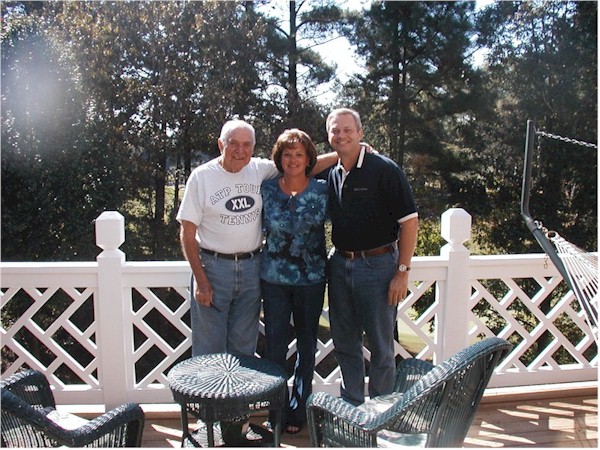 Darrell Egner, Chris and Rick Lindner
Received October 26, 2003