517 Mascot at Fort Toccoa
Ben,
Thought you might enjoy this picture of the 1st BN lion.
From: Mcraig143 , Bill Boyle
The writing on the back of the lion picture says:
"Camp Toccoa, Ga
Our Lion Mascot

This Sgt. busted and shanghaied before we went overseas. He was A.W.O.L."
[Does anyone recognize the Sgt?]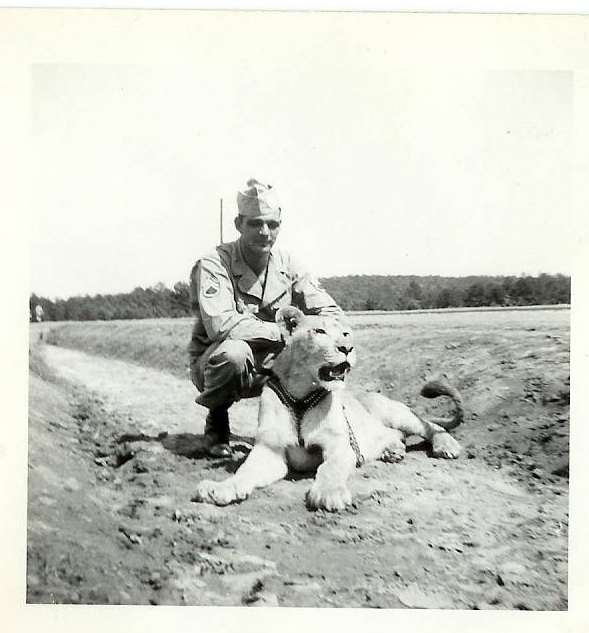 Received Feb 2004