Monte Peloso, Italy today
Dear Ben,
Here are the pictures of Monte Peloso that I promised. As I told you before, the area might have been changed since wartime because of the three big marble quarry on the hillside and the electricity lines of the experimental power station of Forni di Suvereto; People that I interviewed that knew the place before the war seem to remember the hill covered almost completely with olive groves; those are partly left on the side overlooking Suvereto, along with some wineyards (producing the fairly famous "Gualdo del Re" wine). On the side of the river Cornia-where the 517th's attack came from- the hill is covered with thick bushes. Till now I've been doing a superficial survey of the place, but I believe I'll be back there quite soon to have another look.
I would also like to thank you and all the people that responded to my call-Mr. Seitz, Mr. Boyle and Mr. Powell- for the precious help.
My best regards,
Niccolò Tognarini
Cornia Valley from Monte Peloso looking towards Montioni Hills (eastern Slope):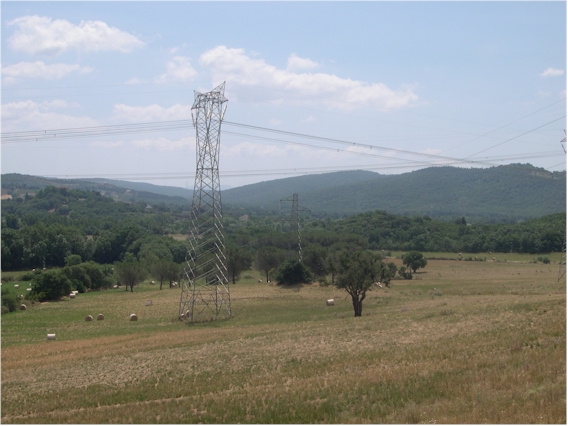 From the Monte Peloso area towards Suvereto; the hill beyond the town is Belvedere, took by 100 btl. 442 RCT: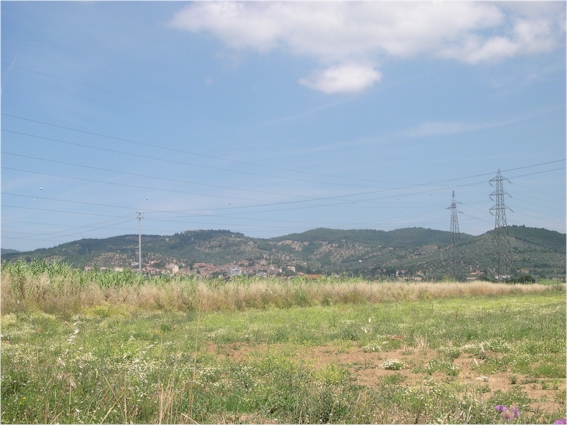 Monte Peloso from South-West: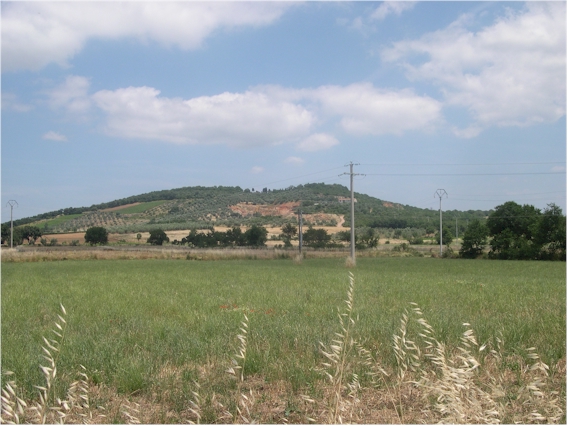 Monte Peloso from North-West: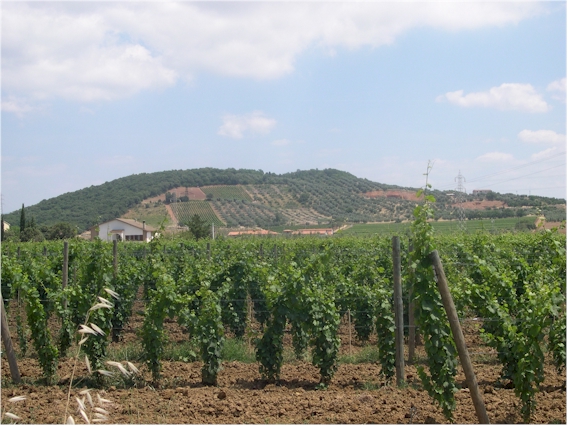 Monte Peloso towards Montioni overlooking Cornia river (Eastern Slope):

Monte Peloso from South-West; Quarry and Vineyards: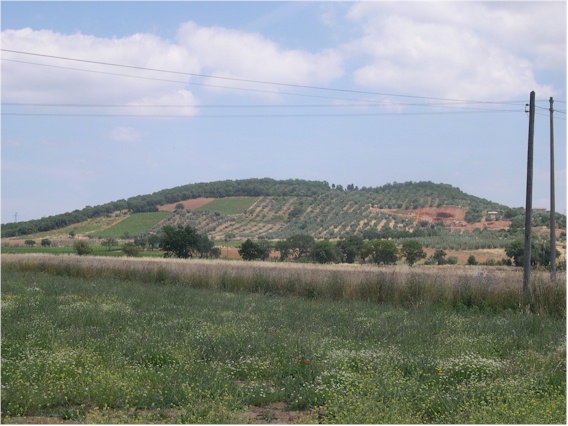 Monte Peloso towards Montioni 2:

Suvereto e Monte Peloso from Forni (looking from South-West)

Received July 2004