Sgt. Robert J. Miller (KIA)
I Company
Subject: Sgt. Robert J. Miller (KIA) and Lt. Floyd Stott (KIA) photos and documents
Hello,
My name is Tony Ventura and I have some very interesting material for your website. Please see attached for material on Sgt. Robert J. Miller (KIA), Company I, 517 PIR. He was killed in action in September 1944. I have included a couple of photos, and some official letters. I also included a couple of letters from Lt. Floyd Stott (KIA) to Miller's wife. Also included is a letter from Cpl. Allen Hq. 517 PIR. Please see attached and contact me if you have any questions. I have many more documents from other 517 PIR paratroopers if you are interested.
Thank you,
Tony Ventura
---
From 2001:
Entry of Jan 17, 2001 at 13:02 [EST]
Name: Anthony D. Ventura
Unit:
EMail: tventura@carollo.com
How I found the 517th page: Link from another web page
Comments: My name is Anthony Ventura. I am doing research on Sgt. Robert J. Miller, Company I, 3rd Battalion, 517th PIR, ASN 39566866. Sgt Miller was killed in action on September 7, 1944 in Southern France. I am looking for anyone who knew Sgt. Miller, or has pictures of him, or maybe a picture of Co. I. His friend during the war were Lt. Floyd Stott, Cpl. F. L. Allen, PFC. G. E. Carr, Sgt. J. E. Cornett. If anyone out there has any information, please E-mail me. Sgt. Miller was a true hero, his story needs to be completed, and written down for everyone to read. He is buried in Calvary Cemetery in Los Angeles. Thanks!!!!
---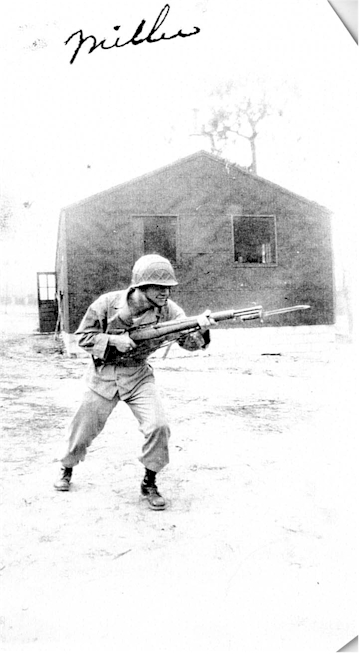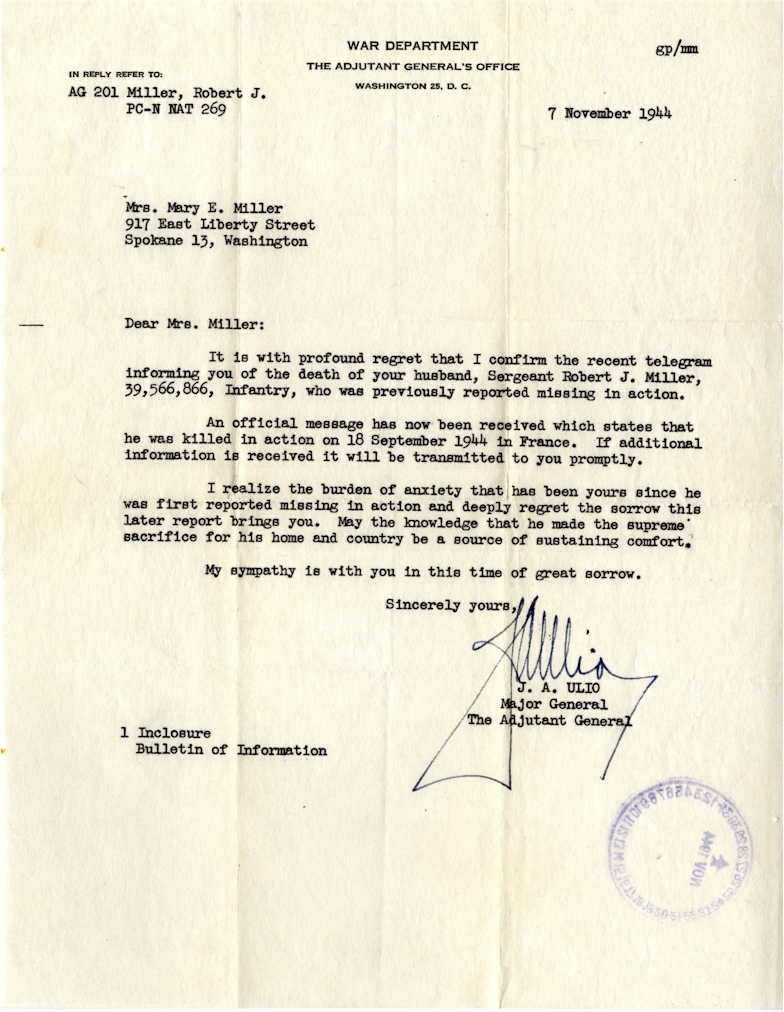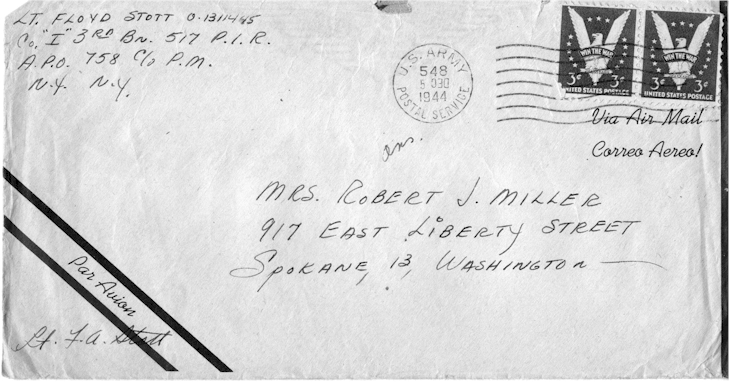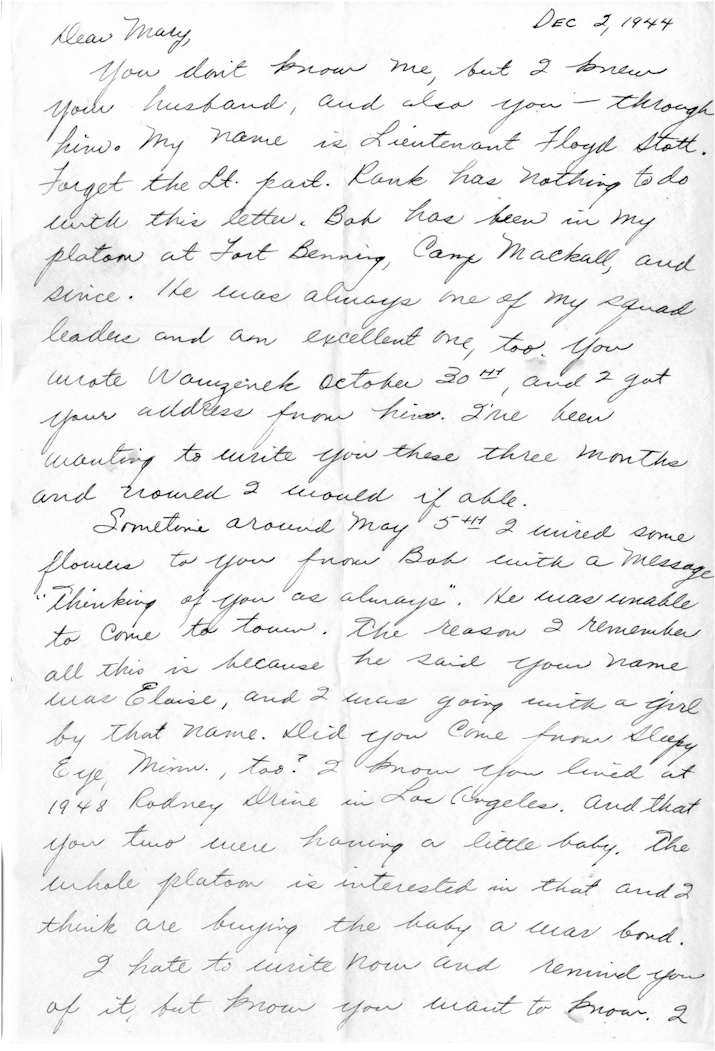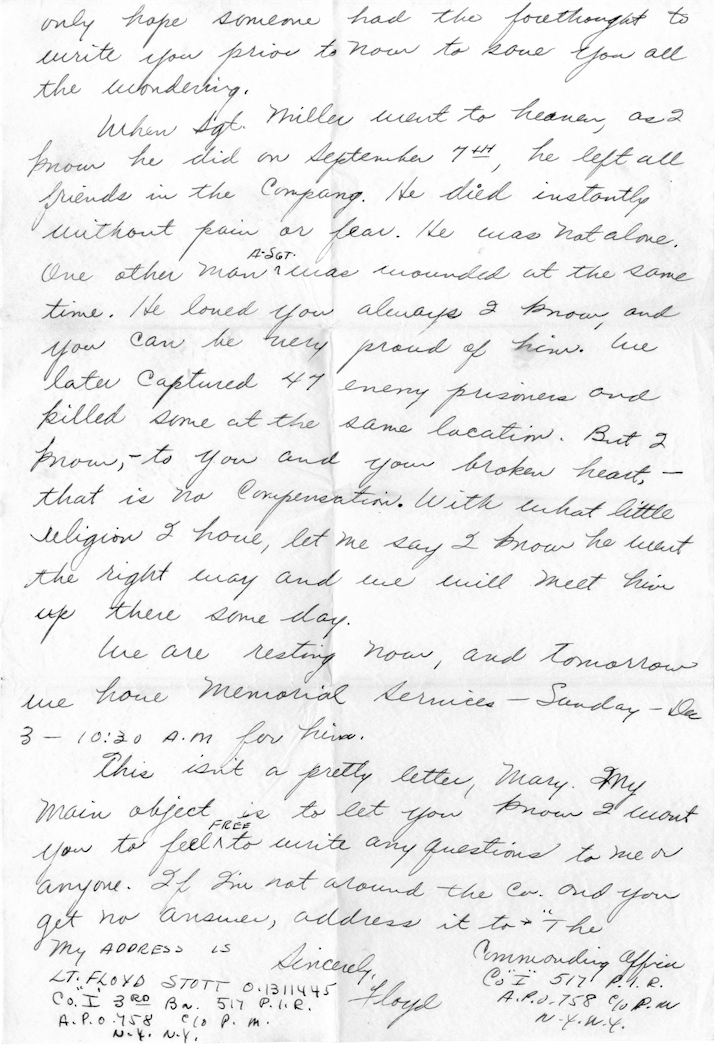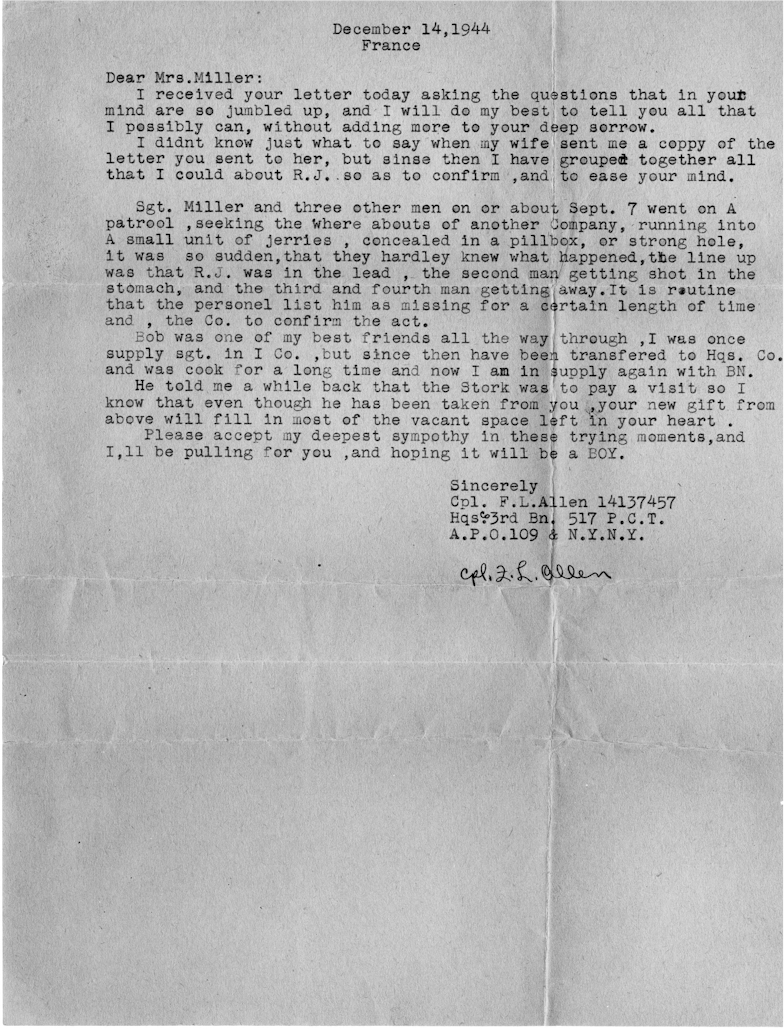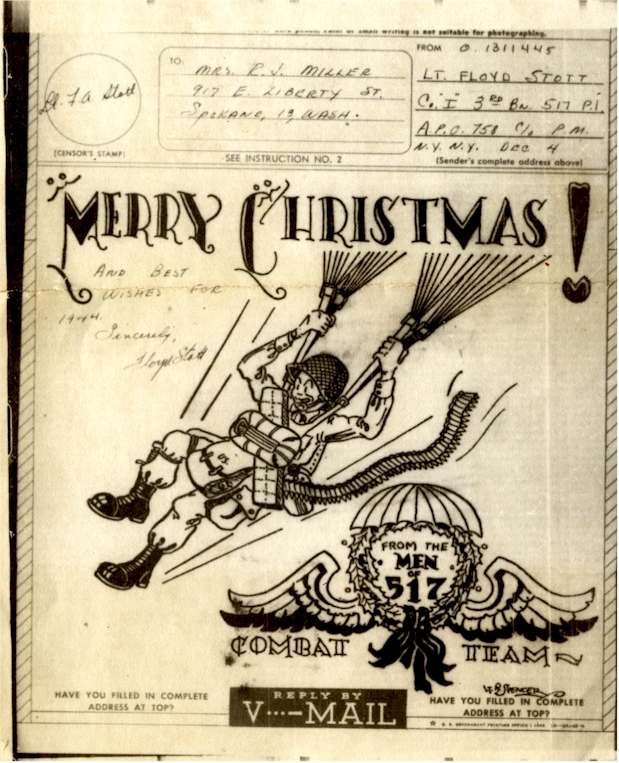 Received from Tony Ventura
Sept 14, 2007
---
See additional photos of Sgt. Robert Miller at: http://517prct.org/photos/robert_j_miller_2/robert_j_miller_2.htm