John A. Stonis and Friends
H Company
submitted by Juliana Stonis
February 8, 2002
Hi Ben,
I wanted to forward you some pictures that my dad (John A. Stonis) had in the hopes you can put them on the 517th site. Sorry I don't know much about the pictures, maybe seeing them online will help refresh people's memories (including my dad's).
Thanks for everything,
Juliana Stonis
2/8/2002
---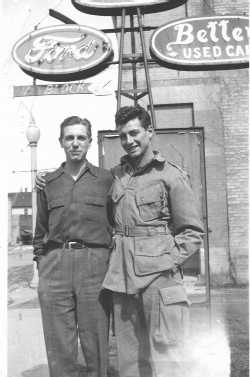 My dad John Stonis (on right) and his friend (unknown)
---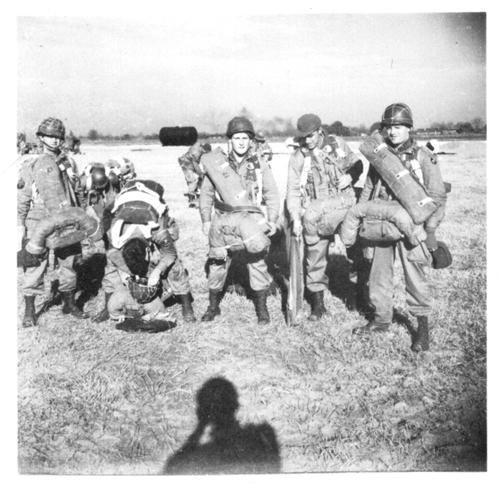 Left to right: Bob Barnes, unidentified, Sheldon Donovan, John Stonis, Ed Winship. (People identified by Bob Barnes)
---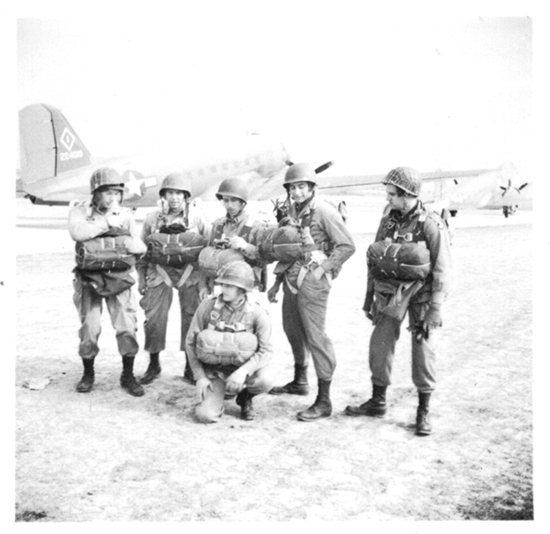 Left to right: Louis Sansone, Duvall Cole, Jack Dome, John Stonis and Ed Winship. Kneeling: Bob Barnes.
Taken at airfield at Camp McCall. Probably taken by Dan Chapin. All were from H Co. (photo info supplied by Bob Barnes)
---

Ed Winship is in the from on the right. Rest unknown
---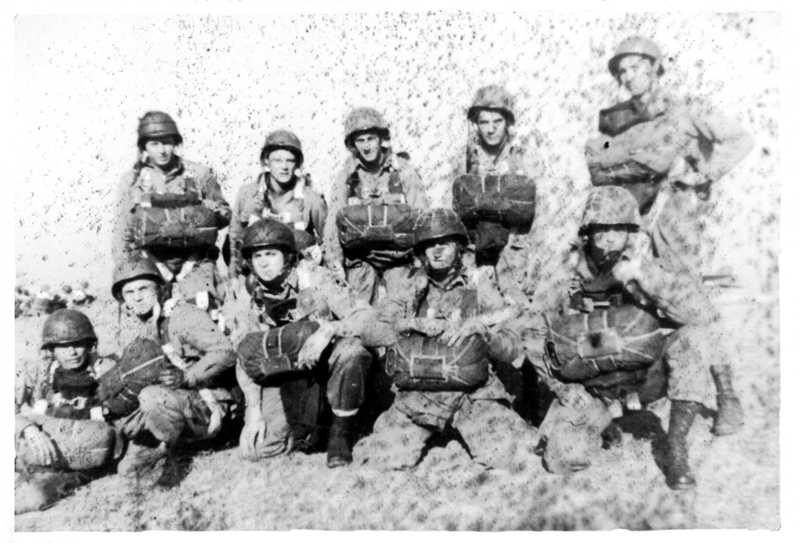 Unknown. Hopefully someone will recognize some of these guys. The picture was really bad..
3rd from left, back row, is Jim Sutcliffe
10/28/2005:

My wife, Yvonne (Downs) Rose and I think we have identified her father in a picture that was sent to you by the daughter of John Stonis.

Looking at the picture I have attached, we think that maybe Herbert Downs is in the back-row, 2nd from left. Jay Sutcliffe's father is 3rd.

Herbert was only 5' 4" 120lbs. one of the smallest men in H company.

Jay Sutcliffe has identified the man on the far right, back row, as trooper John Stonis.

I have attached the email messages I have had with Jay Sutcliffe also.

We may need your opinion to help us.

Thanks for your time and the wonderful web-sight you maintain.

David Rose
Son-n-law of Herbert Downs
---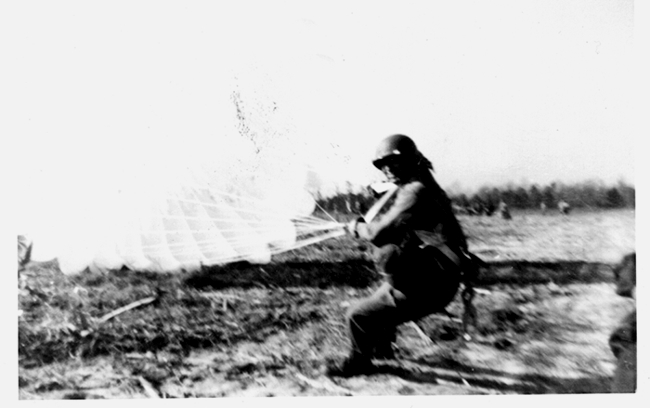 I'm not sure who it is, doesn't really look like my dad but who knows.
---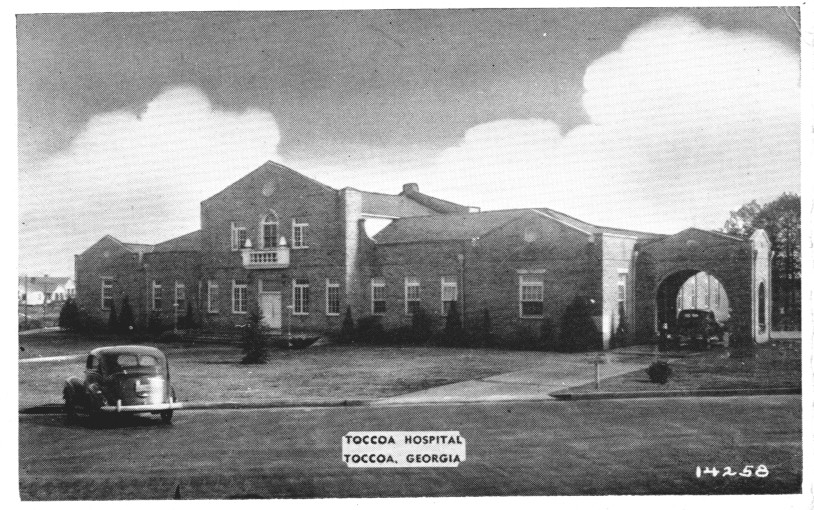 Toccoa Hospital in Georgia