To The Bulge
Here are a couple of photos of the 517th on the way to the Battle of the Bulge, 1944.
The first photo, published in Time Magazine, includes 517 soldiers looking out from the back of the truck.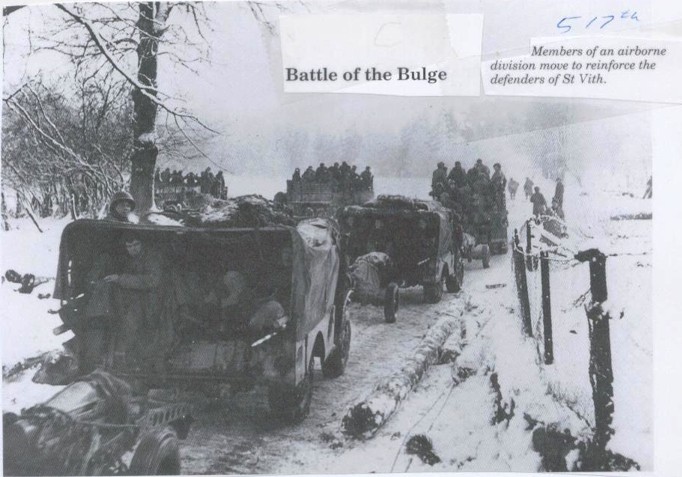 Here is another photo of the 40 & 8 boxcars. This is from the History of the 13th Airborne.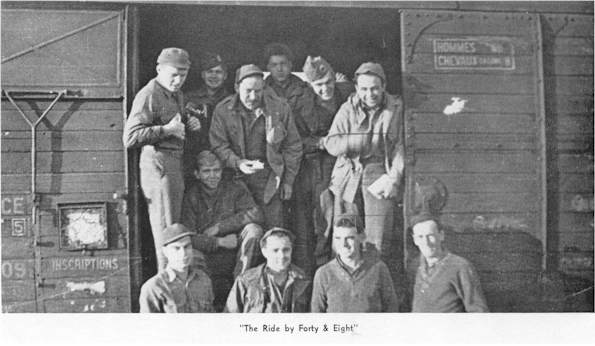 posted December 2003