517th Parachute Regimental Combat Team
517th Parachute Infantry Regiment
460th Parachute Field Artillery Battalion
596th Parachute Combat Engineer Company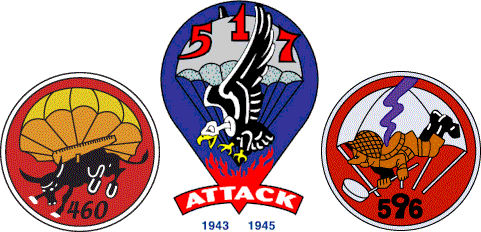 62 ieme Birthday of the combat of the col de braus
Go of the memory in the honor of the 517ieme paratroop and soldier FLOYD POLK
SATURDAY 28 AND SUNDAY OCTOBER 29,2006
The meeting had been given on Saturdays mornings to more than 56 peoples, faithfully dressed in US parachutist and resistance fighter's dresses, in our base camp the fort of Barbonnet, on municipality Of Sospel.
In the afternoon, visit and photos of reconstitution on the scene fights. (By means of documents and photos supplied by Floyd Polk)
On Sundays mornings, after night past in the fort, a long course of about fifteen kilometres waited for us. With the visit of the rests of a wreck of plane, a Junker JU 88 which crashed in 1943. Then, descent in the valley on the village of LucÚram, where Mayor, doors-flags and population waited for us in the war memorial.
Throughout these two in the daytime, the participants had an exemplary behavior, that they are thanked for it. A big thanking to the association Forty Four Memories.
ALAIN FINE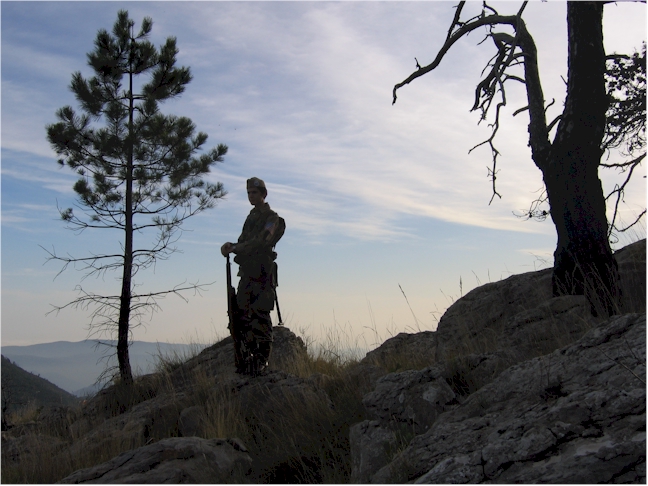 TOWN OF LUCERAM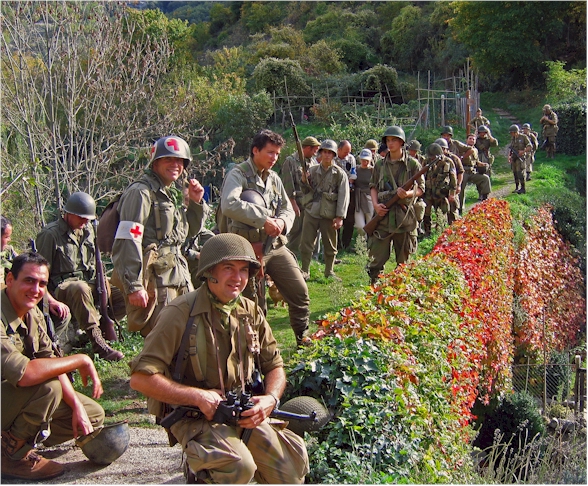 ALAIN FINE AND A FRENCH VETERAN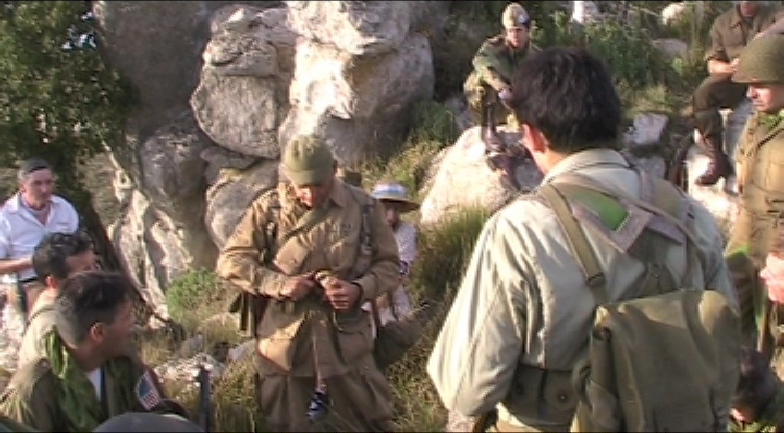 A short story : floyd polk had recovered German bread and had shared it with his comrades on this place. Alain fine reproduced gesture in the honor of his friend.