Donald Chaulk and friends
3rd Battalion, HQ Co.
My name is Douglas Chaulk, son of Donald Chaulk, HQ Co, 3rd Battalion. I talked to your Dad and he advised me to mail you these items for the web site. There are two copies of letters made for Hdq. Company, 3rd Battalion. Three copies of menus from southern France. Also a copy of Dad and three of the guys from the unit on leave in Nice, France. Also included is a CD that has a copy of Hdq. Co, 3rd Battalion.
Doug Chaulk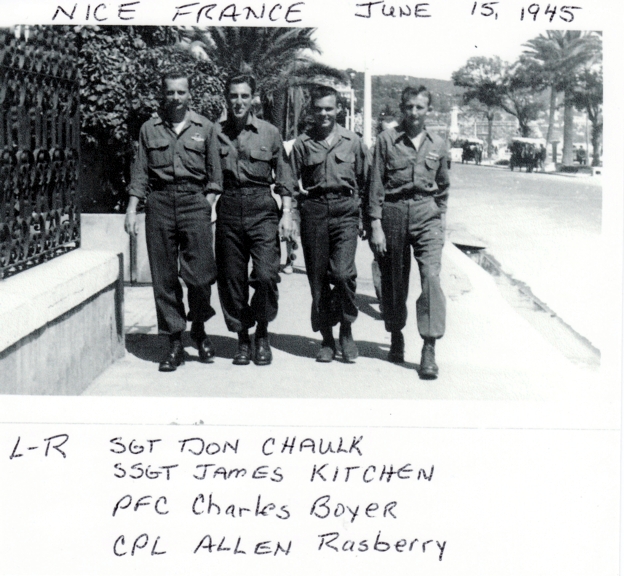 (L-R) Sgt. Don Chaulk, S.Sgt. James Kitchen, PFC Charles Boyer, Cpl. Allen Rasberry
Received December 2006