Manhay 1944
More news and photos of Manhay 1944 from Eddy Montfort:
See also previous Manhay photos from Eddy at Manhay 44 and Winship
Dear Mr Barrett,
I hope that all is fine for you !I write you to asking you a last help, before I give my book to the editor.
I have two other photos from men of the Company H/517th that were taken in Manhay on December 1944. These photos were given to Jean-François Dahin from Manhay by a veteran of the 517th, when some members of your unit came back in Belgium in 1990. I think that is from Daniel Chapin H/517th.
My request is following : Can you call for me, Mr Chapin for asking him the name of these soldiers ? I'm in touch with Dan Chapin, but if I write to him via postmail, it will be to late before the publication. Give him my best wishes ! I ask to Jean-François Dahin the name of the men, but he lost the list.
I included the photos next to. Of course, you can use these photos for your website so' these photos are credit to Mr Daniel Chapin ! Maybe you recognize these men ?
The first February, I will give my writings to the editor. The book will have 240 pages with 150 photos and several maps etc...
Sincerely,
Eddy
-----------------------------------------
Eddy MONFORT
15, Rue de la Gotte
B-6960 MANHAY
BELGIUM
Email: e.monfort@belgacom.net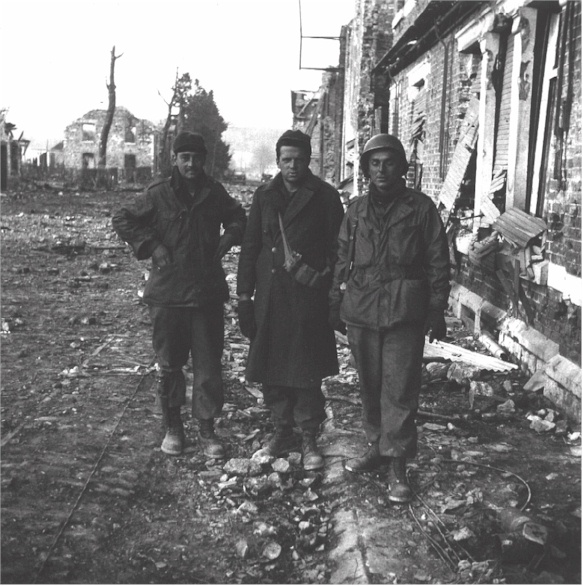 L.to R. Joseph Tylka, Edward Winship and Maurice Masich.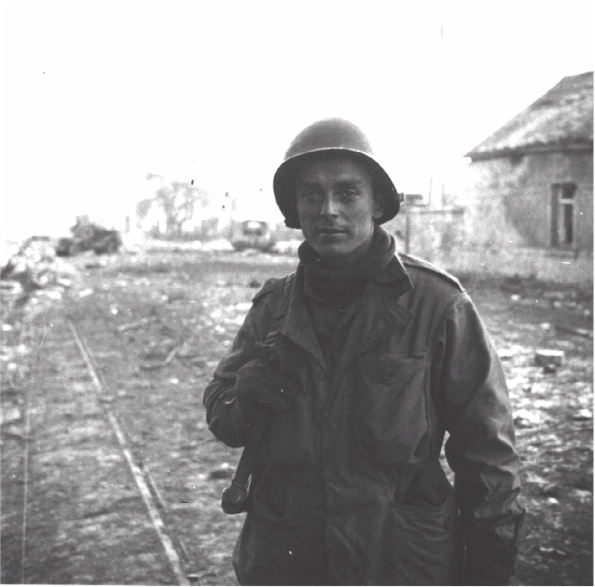 Maurice Masich
Received January 15, 2004